Explore our extensive selection of colours and finishes, catering to all tastes.
Whether you desire a bold and vibrant look or prefer a more subtle and understated aesthetic, we have options for every preference. Our finish choices encompass glossy, matte and everything in between, ensuring you'll discover the ideal match for your project. 
Our white shutters are the most popular and bestselling product for homeowners redesigning their rooms. White is a perfect and complementary colour for most windows. It is easily matched to the colour of window frames and woodwork in living spaces.
If you prefer, you can choose stained hardwood shutters, rather than painted ones. We also offer a unique limewash finish which enhances the natural woodgrain like no other. Diverse and natural patterns make for extraordinary shutters and with stains ranging from Natural to Walnut and Beach White to Matte Black, there are plenty of variations to choose from.
Proven Process

for the best result
We are transparent about our pricing and services. Whether you're a reference from one of our previous customers, or selected us based on our positive reviews, these steps can help you feel more confident in your decision.

SHUTTERS DESIGN
5

Stars - Based on

23

User Reviews
Leave a review
Leave a review and share your experience with Eazy Secure Parking.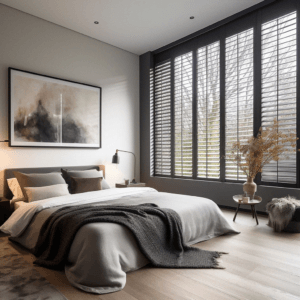 Certainly! Here's the text without Markdown or programming syntax: — Unveiling the Beauty and Practicality of Window Shutters Window shutters are more tha Benefits of
Read More »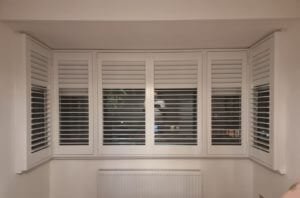 Enhance Your Home with Affordable Plantation Shutters in Thames Ditton When it comes to transforming your living space, there are few elements as versatile and
Read More »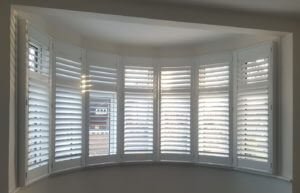 So why are window shutters better? There are two main types of plantation shutters: wood and composite. Wood is an excellent insulator because its cellular
Read More »